5 Features That Will Make Your Property Stand Out
Are you looking for ideas to change or add features to your property? Read this article about our top 5 features that will make your property stand out from others.
Most homeowners in the Algarve definitely take advantage of the quiet winter months to carry out any renovation works on their property. This will always add value to your property, whether you want to rent or sell.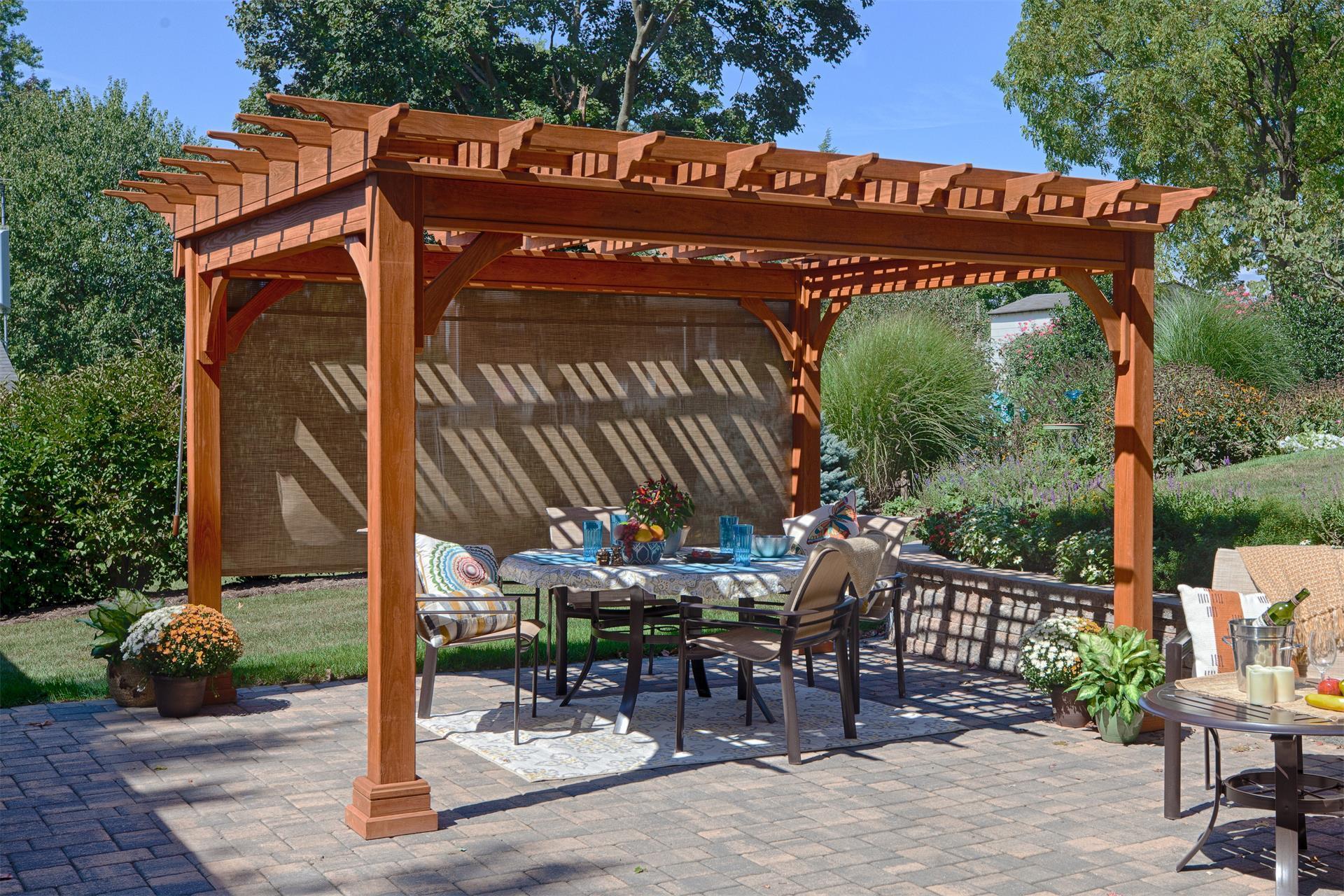 Don't worry if you are short of ideas to put in motion, we are here to help with our selection of ideas to renovate your property.
Top 5 Features That Will Make Your Property Stand Out
The first step to take is to have a good look around your property and think about which area could do with some extra TLC. Whether it's an apartment or a large villa, there is always something to improve!
Read on for our top 5 features that will make your property stand out!
Pergolas / Decking
A pergola is, simply put, an outdoor structure built of vertical columns that support roof beams and has no walls. These structures can add a great amount of beauty to your garden as well as a shaded space.
Pergolas can be customized to your very own personal taste, from what material to use on the roof to have some nice & light curtains draped around or even some vines/creeping plants to create walls or the roof.
Who hasn't been in a garden with a fabulous decking area? That's right! It's a great way to optimize and add value to your property as well as making your garden look modern and beautiful!
Not only are decking areas low maintenance, but they add outdoor benefits and functionality all year round and they highly improve the aesthetics of your garden.
Why not add both? A perfect combination of decking and a pergola will definitely make your property outshine neighbouring ones!
Pool Heating
Who doesn't love taking a nice late-night swim? Adding pool heating equipment to your pool or plunge pool not only makes it more comfortable for you to use whenever you want but also for potential buyers/tenants to choose your property over others!
Why add pool heating you ask? Well, it's simple! Pool heating offers a high level of comfort and convenience and warmer water does mean that you will have an extended swimming season during the year!
If you have your villa on the holiday rental market, pool heating will definitely highlight your property over others, especially in spring and autumn, which are shoulder months! Holidaymakers will almost always choose a property with a heated pool over other properties.
Don't forget the most important part of having a heated pool! The pool cover is a must! Not only will it help maintain the temperature of the water but is also an added security measure, especially if it's an electric one!
Underfloor Heating
Underfloor heating is an amazing feature to have installed at your property! This system helps warm up your home through the floor. Yes! You heard right, the floor!
Underfloor heating helps create a comfortable and warm climate inside your home. There are some misconceptions about the costs of underfloor heating. While the installation will prove more expensive than having radiators throughout the property, in the long run, it is much cheaper to maintain and is more energy-efficient. You will see a difference in your monthly bills!
While underfloor heating does not warm up as fast as a standard radiator, it maintains a steady flow of heat at the set temperature, creating a comfortable environment inside! Another plus side, especially if there are small children, is that you can heat up your house, without worrying about accidental burns!
This system can be installed under any type of floor, whether it be tiles, carpet, or wood. Where there is a will, there is a way! There are no if and buts about it: underfloor heating will add a ton of value to your home!
Security features
Let's be honest. Who doesn't value-added security measures? Feeling safe wherever we are staying is probably one of the most important features that will make your property stand out from others. Holidaymakers will always prefer a property that can offer them some extra safety measures.
There are plenty of different security features you can choose from to add value to your house and we are here to help you understand some of them. Of course, an alarm system is the first thing that pops into anyone's mind when speaking about security in a property but there are many more!
About the alarm system, it is important that you have it linked to a local and reliable security company that will not hesitate to pop right over as soon as an intruder alert is received and that a panic buttons be installed in strategic places around the property.
Installing a safe box is another feature many people tend to look for, especially if you are renting to holidaymakers. They will be able to keep any valuables safely stored away.
Child-proofing your property is another huge feature that will make it stand out. By installing child-proof devices throughout your property you can ensure the child's safety. Some ideas include pool fences and pool alarms, safety locks for cabinets and drawers, safety gates (especially if there are stairs in your property), outlet covers and corner bumpers for sharp corners (on tables or counters).
The list can go on and on, where we can mention the benefits of installing smoke alarms & fire extinguishers, carbon monoxide alarms, window locks and pick-resistant deadbolts for the main entrances to your house. The possibilities are endless and every single one of them will bring extra value to your property.
Delightful Decor
The way a property is decorated can say a lot about how others will think. Outdated interior decor can knock off a significant amount of the value of your property regardless of your intention to sell or to rent. Here are the basic tips to ensure that your interior decor will not scare off potential buyers or tenants.
It's all about the colour! Of course, if you walked into a house with hot pink walls in the rooms and purple walls in the lounge, your first impression will not be a good one! Keeping colours neutral and soft will make your property look more attractive.
Now that you have nice and white/light grey wall colours, we need to think about the furniture and decor of the rest. All furniture should be modern, comfortable and match everything style and colourwise. Updating your kitchen with sleek and stylish units, neutral colours, and modern appliances will automatically make your property more interesting than others.
The floor of your house adds a tremendous amount of value to your home! Avoid bright coloured tiles or a very patterned floor, which can be difficult to conjugate the rest of the interior design of your home to. Stick with, once again, neutral colours and a simple styled floor!
Last, but not least, the bathrooms! Long gone are the days when highly patterned tiles were a thing in one's bathroom. Now that look is outdated and off putting for buyers or tenants. The main focus point is, as we have mentioned before, neutral and simple! One last tip for the bathrooms is to actually have a bath as well as a shower. Some people prefer showers, and others prefer baths (especially if they have small children). If you can offer them the best of both worlds, then you will widen your target audience when marketing your property!
Still Confused? We Can Help!
Still not sure of what or how to start renovating your property? Do not worry! We can help you every step of the way. Here at Villas & Vacations, we have a professional team ready to help you upgrade your property and know exactly what clients look for when buying or renting.
We can give you assistance in updating all kinds of features that will make your property stand out! Contact us today!