The Beginning Of COVID In Algarve
Not even a year has passed since the first confirmed case of Covid-19 in Portugal was announced. Back then, this was almost something that you would just hear about on the news and think that it would never affect us. How we were wrong!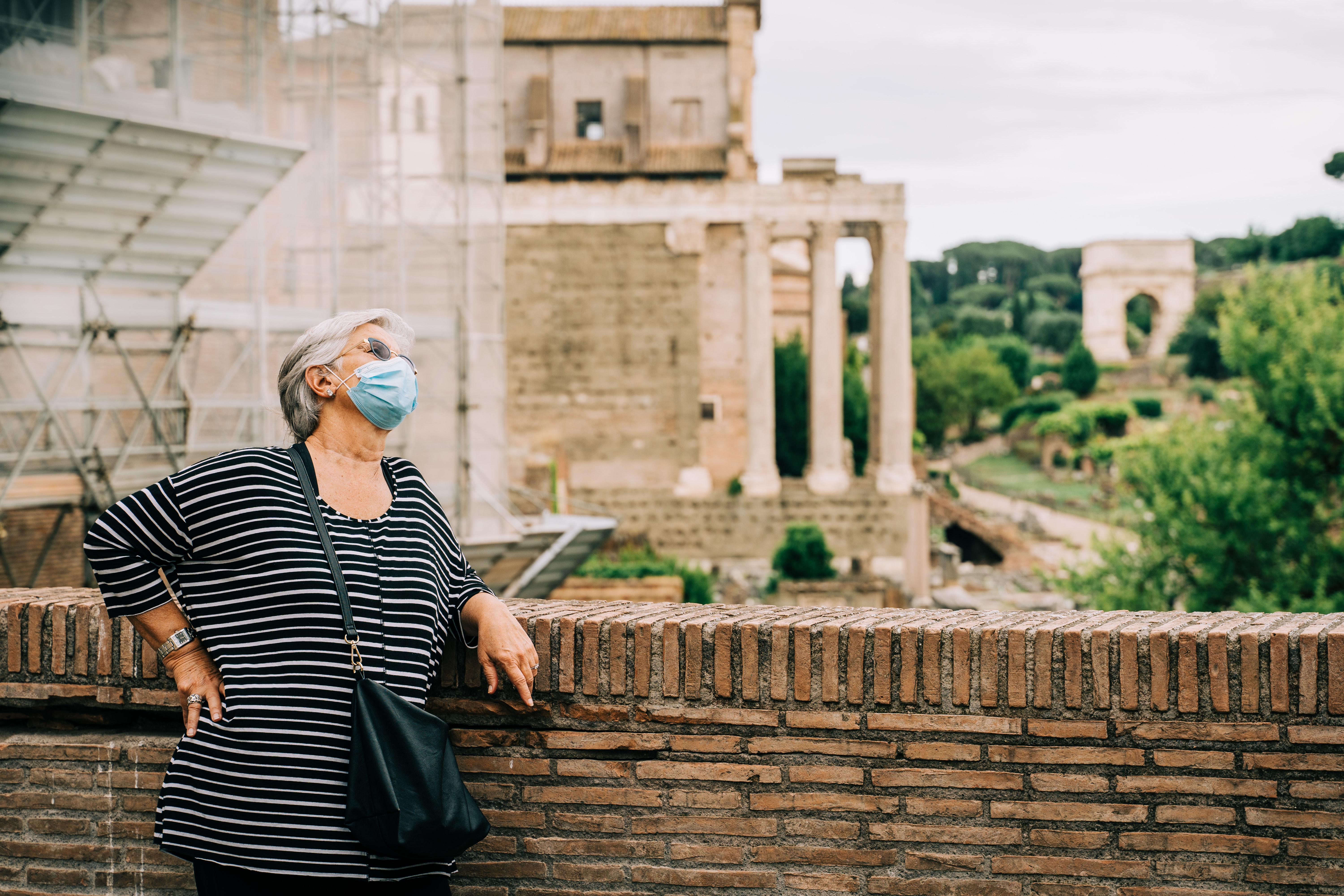 As a Nation, we did all we could to stop the spread of the virus by going into full-blown lockdown, or lockdown 1.0, as we call it. The country had only 400 cases when we all committed to staying at home. With worry always present in our minds. What if I get it? What if my kids get it? When will this be over?
We all thought and hoped that in a matter of a few weeks this would all be over and done with, and with the summer, obviously, things started looking so much better, with a small number of daily cases and hardly any casualties.
The Middle Of COVID In Algarve
After a somewhat turbulent summer, especially for the tourism industry, with the expectation of air corridors being put in place and the disappointment of having a very short air corridor open with the UK, we made it through without any incidents!
Our clients that made it over to Portugal all complimented the Portuguese citizens on how we upheld our safety regulations and respected social distancing and mask-wearing. We certainly felt safe and our clients did too.
Having flattened the curve of the first wave during the summer, we were proud of our fellow countrymen and felt hopeful that 2021 was going to be a much better year.
The Present: The Current Fight Against COVID In Algarve
Welcome to lockdown 2.0!
With our daily cases slowly rising, and the weather getting colder and colder, the cases finally hit an all-time high and we were all sent home once again!
After restrictions being relaxed over Christmas and many families getting together, the results after the festive season were disgraceful. A nation that had been praised so many times before for its fast-acting government and ability to maintain low numbers was now one of the worst in the world. With our daily cases rising every day, reaching a high of over 16000 cases in just 24 hours, and the death toll increasing everyday, with hospitals reaching full capacity of patients in ICU, the situation was becoming increasingly distressing.
On the 15th of January, a new lockdown was declared, with most businesses being forced to close and others having to work remotely, but the results were not as quickly obtained as during the first week, the cases were still soaring, likely due to the schools still being open. More measures were required to be able to reduce the number of daily cases.
On the 22nd of January, the schools were officially closed and the results were obvious after one week with a significant decrease in the daily numbers of new cases, as can be seen on the graph below: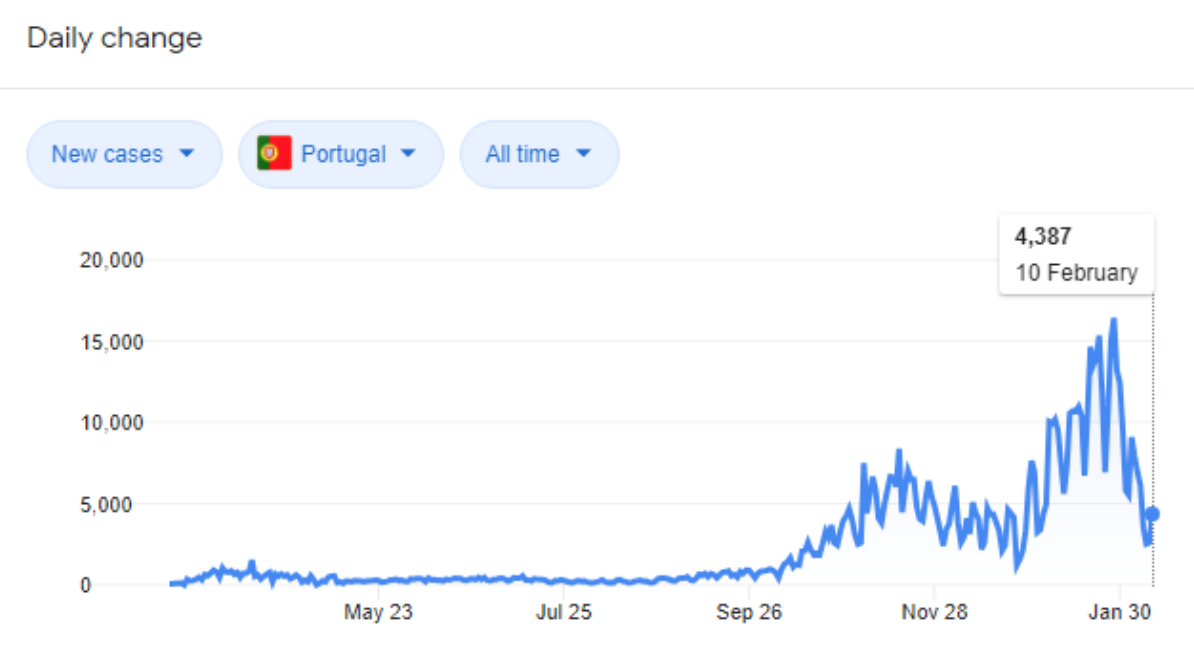 In the past 2 weeks, we have reduced our numbers to less than half of what we experienced in the preceding weeks. The effects of lockdown 2.0 were hard-earned but have been rewarding to see a drop from 15k - 16k down to 4k - 5k a day.
At the moment Portugal will remain in lockdown until the middle of March to ensure that the daily numbers continue to come down and reduce the number of patients in ICUs all over the country.
The Future: Winning The Fight Against COVID-19 In Portugal
We are all hopeful that the next few weeks will continue to bring better tidings. With vaccination programmes being carried out and with the outlook of the weather improving, we all hope that we will flatten the curve once again and soon be able to beat this virus for good.
These have been very trying times for everyone around the world but be assured that once some sort of normality returns, we at Villas & Vacations will be here to give you a very warm welcome for your long overdue holiday!
Until then, we hope you and your loved ones stay safe!