New Year's Resolutions: Staying Fit And Healthy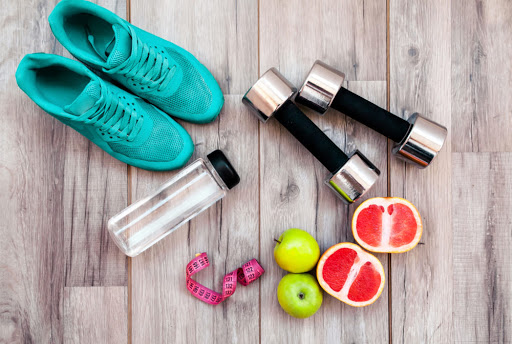 We're nearing that time of the year where people are jotting down all the wonderful things they plan to achieve in the new year. And after this ghastly year, we're not surprised that people are so keen to start fresh.
Did you know that only about 8% of us ever achieve our New Year's resolutions?
Well, if you've got resolutions that are to do with staying fit and healthy, then keep reading!
Step One: Write Them All Down
The first step to getting yourself geared up for achieving any resolution is to write it down. We're not just talking about a little piece of paper that you stick up on your fridge.
Go out and get yourself a little notebook. This is going to stay with you as you move into 2021. Use the first page as a place to jot down what you want to achieve. This could be things like the amount of weight you want to lose, or the number of tennis games you want to achieve each week, or even the number of pilates classes you want to attend.
The following pages in the notebook you will use to jot down the steps you're taking towards your goal. You played a tennis match? Great! Write it down with the date. You attended a pilates class? Awesome! Write it down with the date.
The key to achieving your new year fitness goals is knowing how far you've come.
What's On Offer At ATF
One of the best ways to stay committed to your health and fitness goals is to find an establishment that is full to the brim of like-minded people. At Algarve Tennis & Fitness club, you're going to find such a community.
Fitness activities ranging from tennis to padel to pilates to spinning classes is what you'll find there. Whatever activity you're pursuing to achieve your health and fitness goals, ATF has it for you.
Combined with a cafe that serves healthy food, you simply can't go wrong!
Did you know that with Villas & Vacations you get access to discount tennis and other special promotions?
So without further ado, we'd like to wish you good luck for the new year. Go out and get those resolutions.