The COVID-19 Effect On Property
David Harrison from Villas & Vacations looks into the impact of the dreaded virus on the local property market.
Welcome to the post-apocalypse! With the deserted city streets, suspension of travel arrangements, and the obligatory mask-wearing, it is almost like we became extras in a sci-fi. And, while we keep hearing about a 'return to normality', we somehow sense that some things may have changed forever.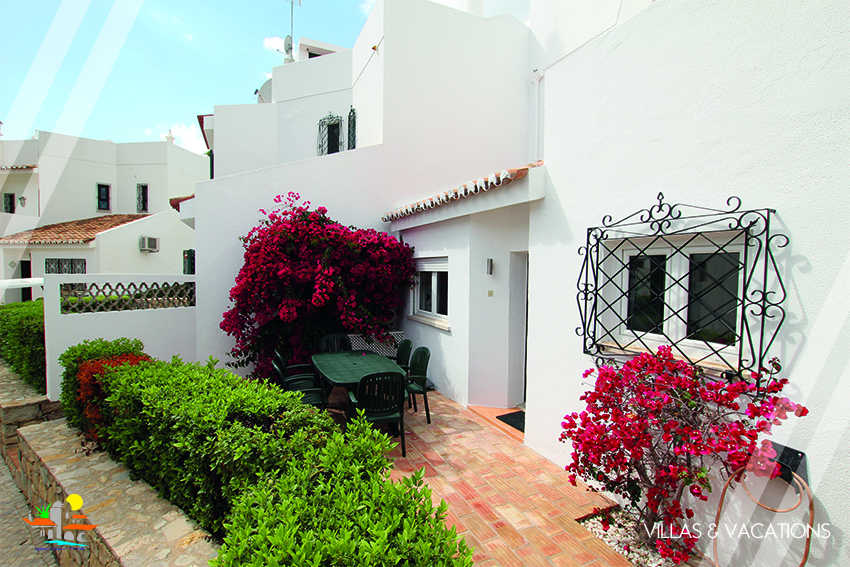 In the Algarve, we have a special interest in knowing how this would affect the travel industry and property market. The onset of the virus demonstrated just how vulnerable the Algarve economy becomes as soon as the planes are grounded. Ultimately, almost all our local services are dependent on the freedom to travel.
The UK and Ireland's denial of an air-bridge has effectively wiped out more than 60% of foreign tourists to this area during the main summer season and, let's face it, that is the only time of year that most businesses in the Algarve make a profit. So, there is definitely trouble ahead for the economy.
Even so, in the Central Algarve, we still have a few aces up our sleeves.
Residential Tourism
This is a general term and some economists prefer to sum it up as 'the lifestyle migration of the wealthy'. The main difference between this and general tourism, is that many thousands of regular visitors have acquired properties here.
This means they will always make an exceptional effort to come here, and of course bring their families and friends and make their own individual effort to organise, rent and occupy the properties. Furthermore, even when they are not in residence, the owners employ staff for maintenance and improvements and pay taxes.
Happily, this gives this area of the Algarve a fair degree of resilience compared to many other touristic destinations.
Safety
Indeed, as Portugal in general is already renowned for its safety, currently listed in third place in the global list of safest countries (the UK is no. 45). The Algarve, being one of the safest parts of Portugal, must therefore be one of the very safest places on the planet!
Furthermore, the virus does not transmit so easily in low density, sparsely populated areas where people tend to spend much of their time outdoors in the fresh air.
The Rise of the Teleworkers
This sounds like sci-fi too, but for the millions of new home-workers who have been freshly introduced to apps such as 'Zoom' and 'Microsoft Teams', this is their new way of working in the post-virus world. The question is this: how long will it take them to figure out that it is immeasurably more safe and agreeable to work overlooking a sunny pool terrace than spend countless hours packed like sardines in commuter trains and buses? If you are free to work wherever there is a good internet connection, why not choose Europe's best climate?
An Abundance of Private Villas and Apartments
If you had to choose a low-risk environment for your family, spending time in a private villa is really the next best thing to being at home. In your self-contained environment, you are free from masks and contact with the masses. Unlike stays in hotels and cruise ships, you can control your own 'social distancing'.
So what about the impact of the virus on property rentals and sales? Clearly in the short term, Covid will have a very negative impact for as long as travel is restricted. However, once Europeans have built more immunity and the availability of new vaccines and testing becomes widespread, Portugal, with its beautiful beaches and climate, will still be only a two hour flight away. So, if you are going to travel anywhere, we believe you would be tempted to come here!
Property Rentals
In 2020, we estimate that property rental income will only be around 30% to 40% of 2019 levels. For 2021 onwards, it is still too early to say as much depends on the availability of flights. Sadly, some airlines will not recover and the lack of competition may increase ticket prices.
Nevertheless, if scientific advances can spare us another general lockdown next summer, we are confident that we could bounce back to 70%. For future years, when the obvious safety benefits of self-contained accommodation becomes clearer, we believe that property rentals could be more popular than ever.
Property Sales
The shortfall in rental income will cause some financial pain for many of the property owners who usually count on this income to pay their bills. Naturally, this may cause some to decide to sell and this will have some downwards pressure on prices. However, this should not be overstated.
There has been a general shortage of properties for sale and we believe that a few additional properties coming on the market will not lead to any kind of collapse (unless, of course, long term travel restrictions become the norm). The great majority of foreign property owners are mortgage-free and would never need to sell unless they chose to do that. If prices become depressed, they simply sit tight.
The reality is that this local market is really very small. There are 500M people who have the right to move here and an influx of a few dozen buyers can make a significant impact on demand.
A safe, clean environment with beautiful beaches in a lovely climate will always be an attraction!
Conclusion: the property market here should be just fine as long as we can travel, and we predict a full recovery for rentals and sales by 2022.